TIPS Mobile is a SIP soft client that extends VoIP functionality provided by True IP Solutions beyond the land line or desk top. It brings features of the TIPS platform directly to end-user's mobile devices as a Unified Communications solution. With TIPS Mobile, users are able to maintain the same identity when making or receiving calls from any location, regardless of their device. They are also able to seamlessly send an ongoing call from one device to another and continue that call without interruption. TIPS Mobile grants users the ability to manage contacts, voicemail, call history and configurations in a single location while away from their computer. This also includes the management of answering rules, greetings and presence which all contribute to more efficient communication. If you have a question that was not included in the FAQ, please create a ticket with your inquiry.


NOTICE

You must have an existing account with True IP Solutions in order for TIPS Mobile to work***

IMPORTANT VOIP OVER MOBILE/CELLULAR DATA NOTICE

Some mobile network operators may prohibit or restrict the use of VoIP functionality over their network and may also impose additional fees, or other charges in connection with VoIP. You agree to learn and abide by your cellular carrier's network restrictions. True IP Solutions, Inc. will not be held liable for any charges, fees or liability imposed by your carrier for use of VoIP over Mobile/Cellular Data.

COMPATIBILITY

iOS 11.3 or Later. Compatible with iPhone, iPad, and iPod Touch

---
Login Screen
To login, enter your User Account provided by your Office Manager or TIPS Support. If you do not know your User Account, contact or create a ticket with TIPS Support for login assistance.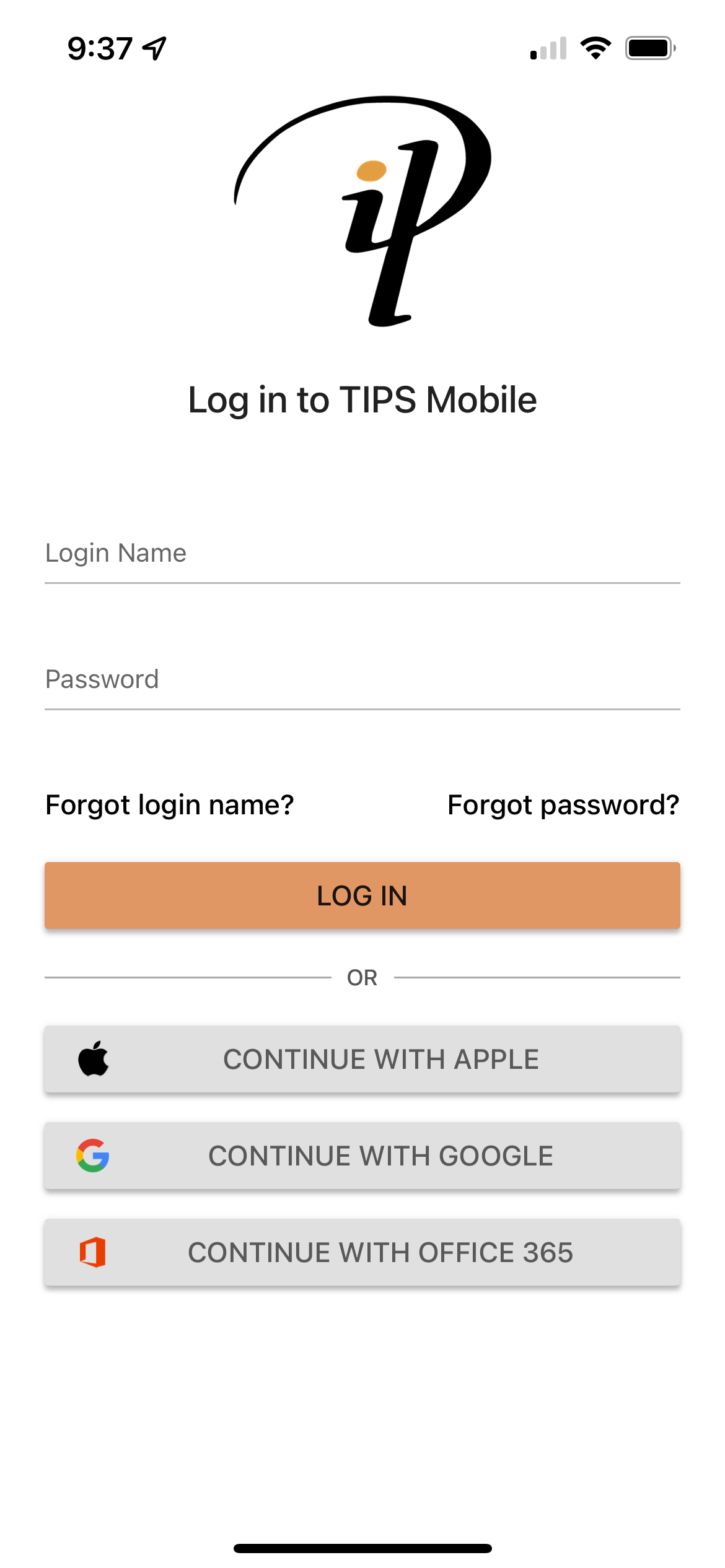 Once you login, you will be greeted with your contacts. Tapping the section outlined in RED will allow you to filter between All Contacts (Phone Contacts + Work Contacts), Co-Workers Only, Shared, or Phone (Your Phone Contacts). Selecting a contact will allow you to Call or Message the recipient.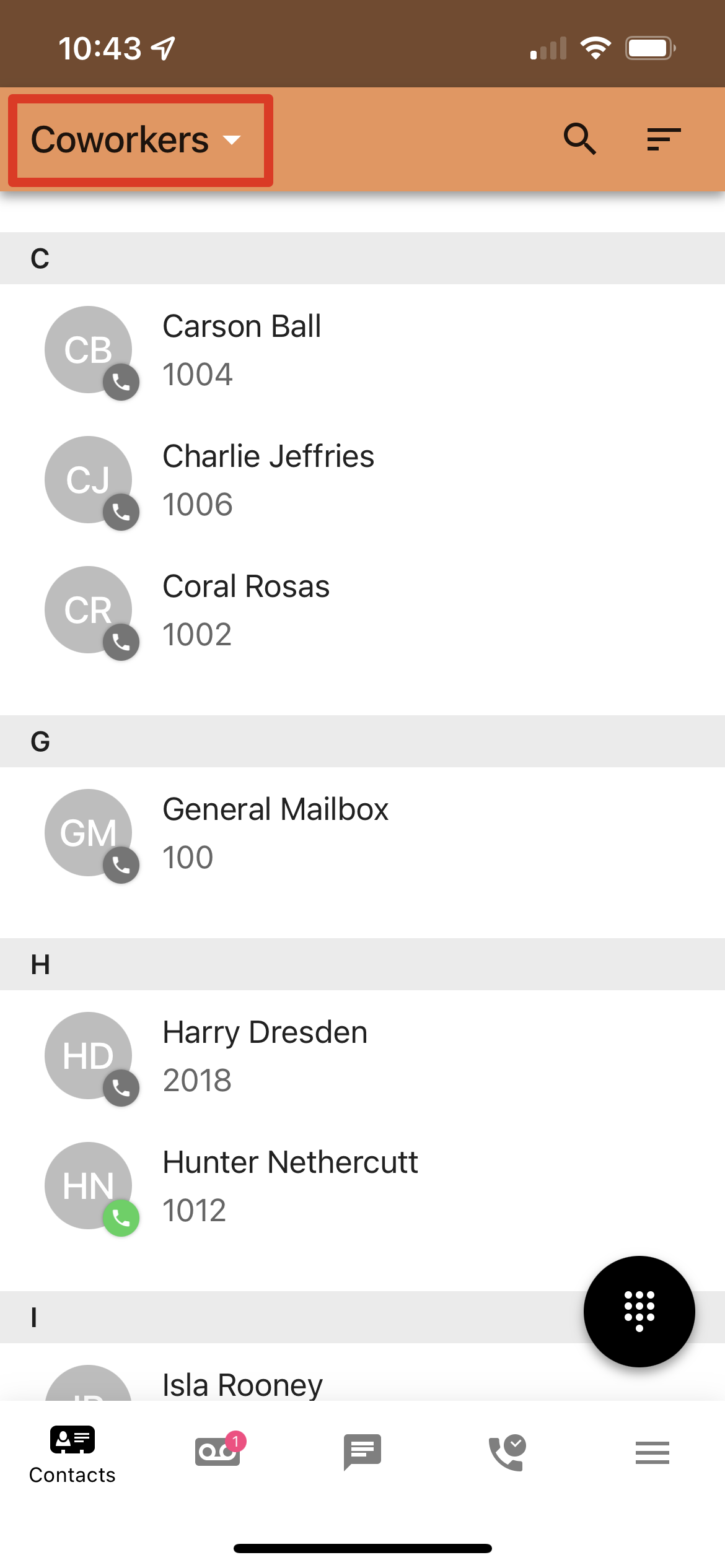 The Dial Pad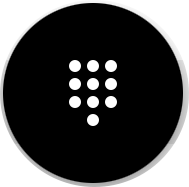 Tapping the button on the left will take you to the dial pad that will allow you to dial numbers manually.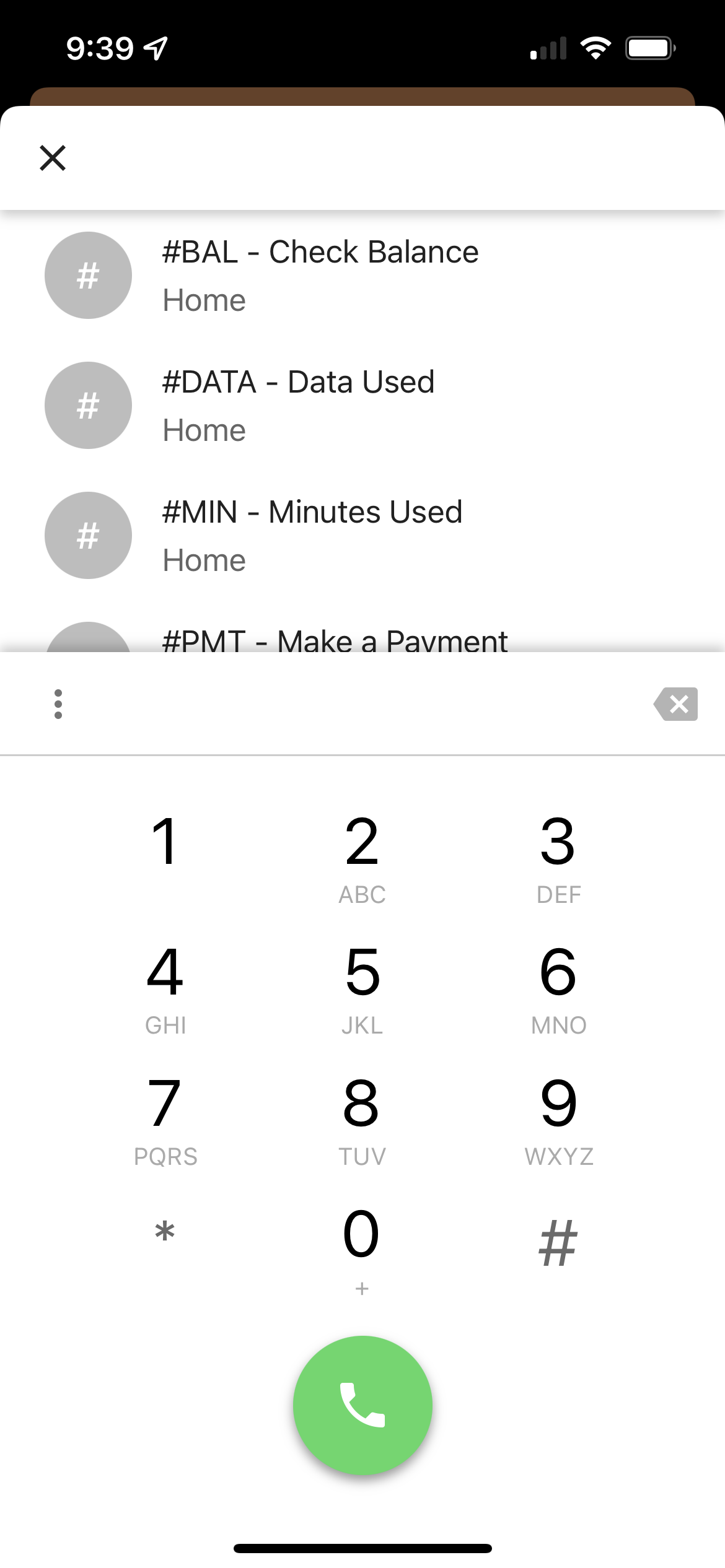 Voicemail
Selecting this option will allow you to view, listen, and delete voicemails.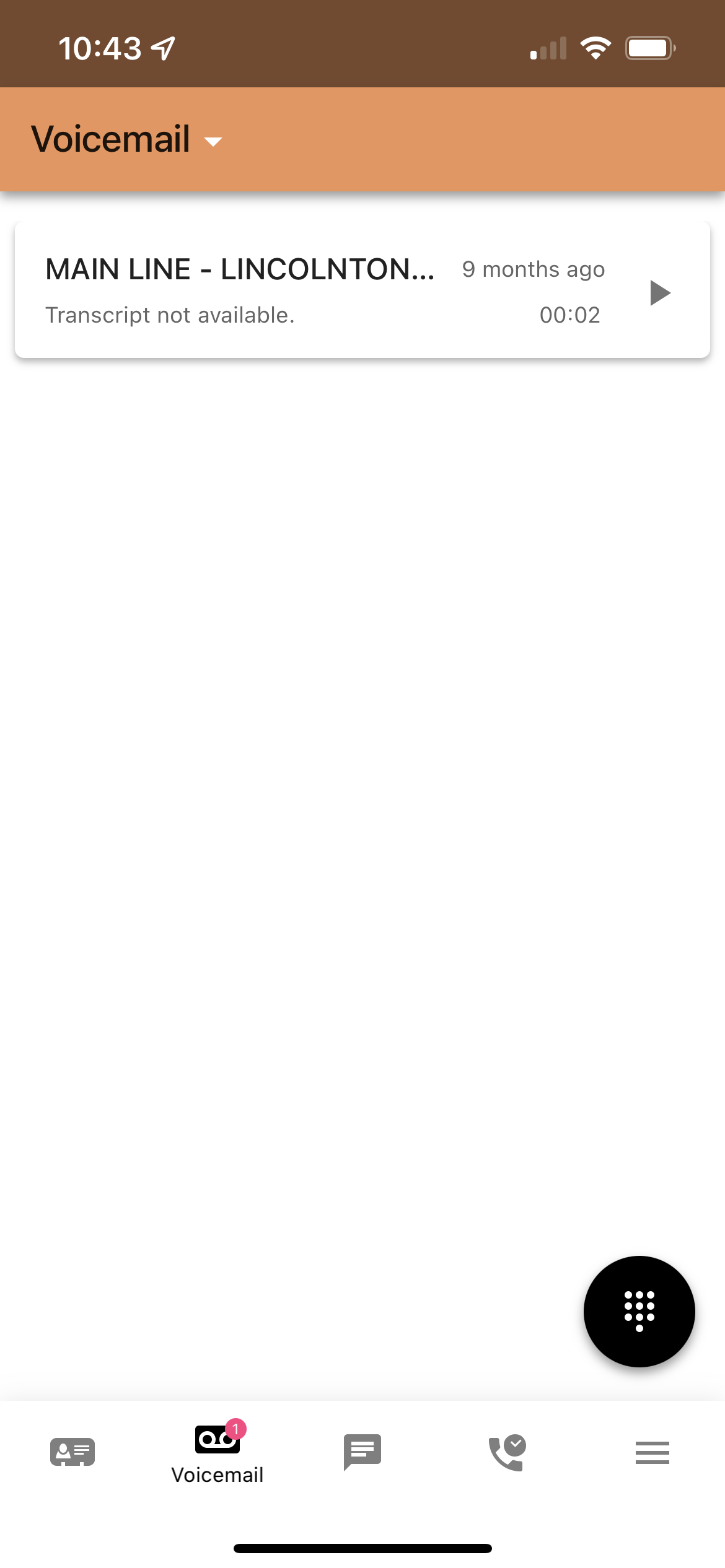 Chat
Selecting this option will allow you to send and receive Chat Messages within the company/domain. The pencil button on the lower right corner, will allow you to compose a new message. If you have an SMS enabled number for your user, you can also use this function to send and receive SMS messages.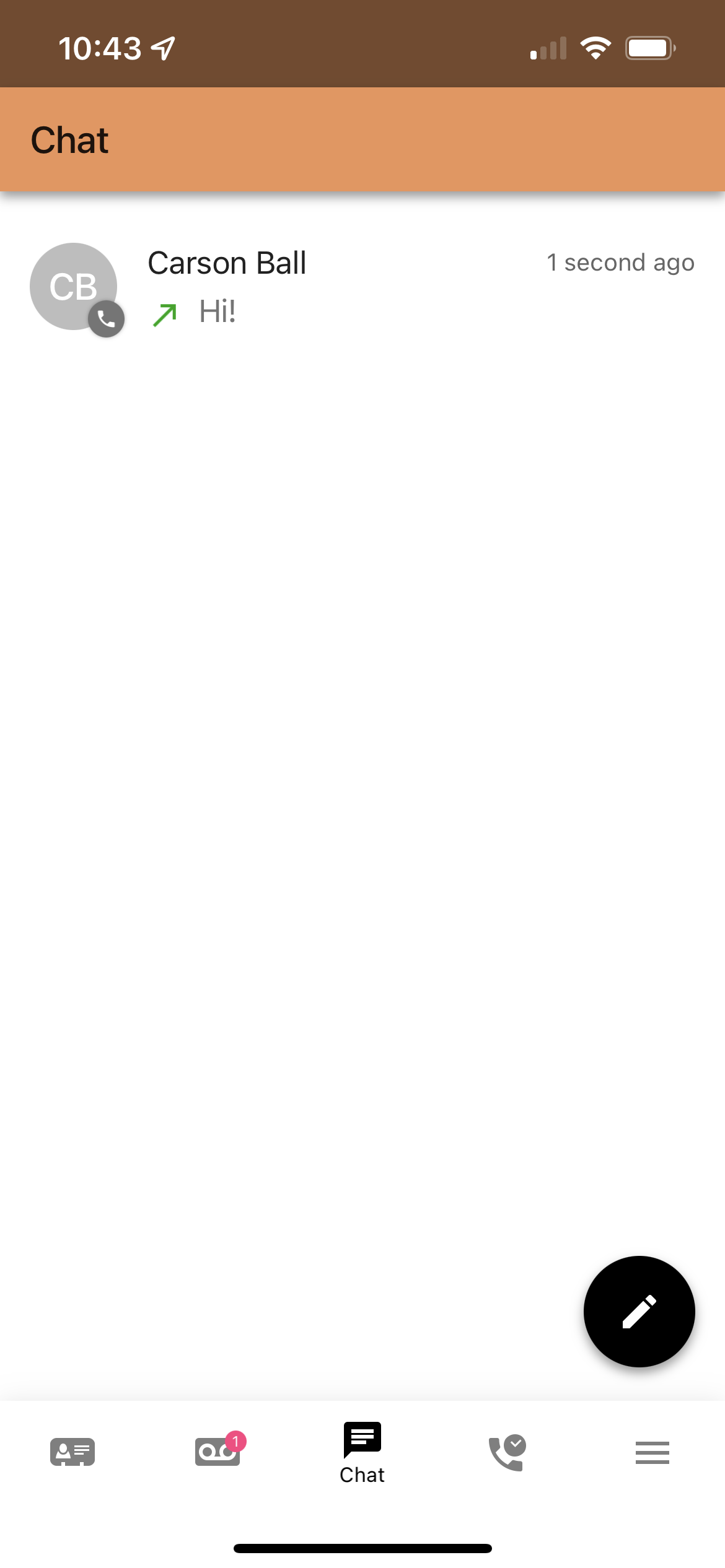 Call History

Selecting this option will allow you to view your Call History.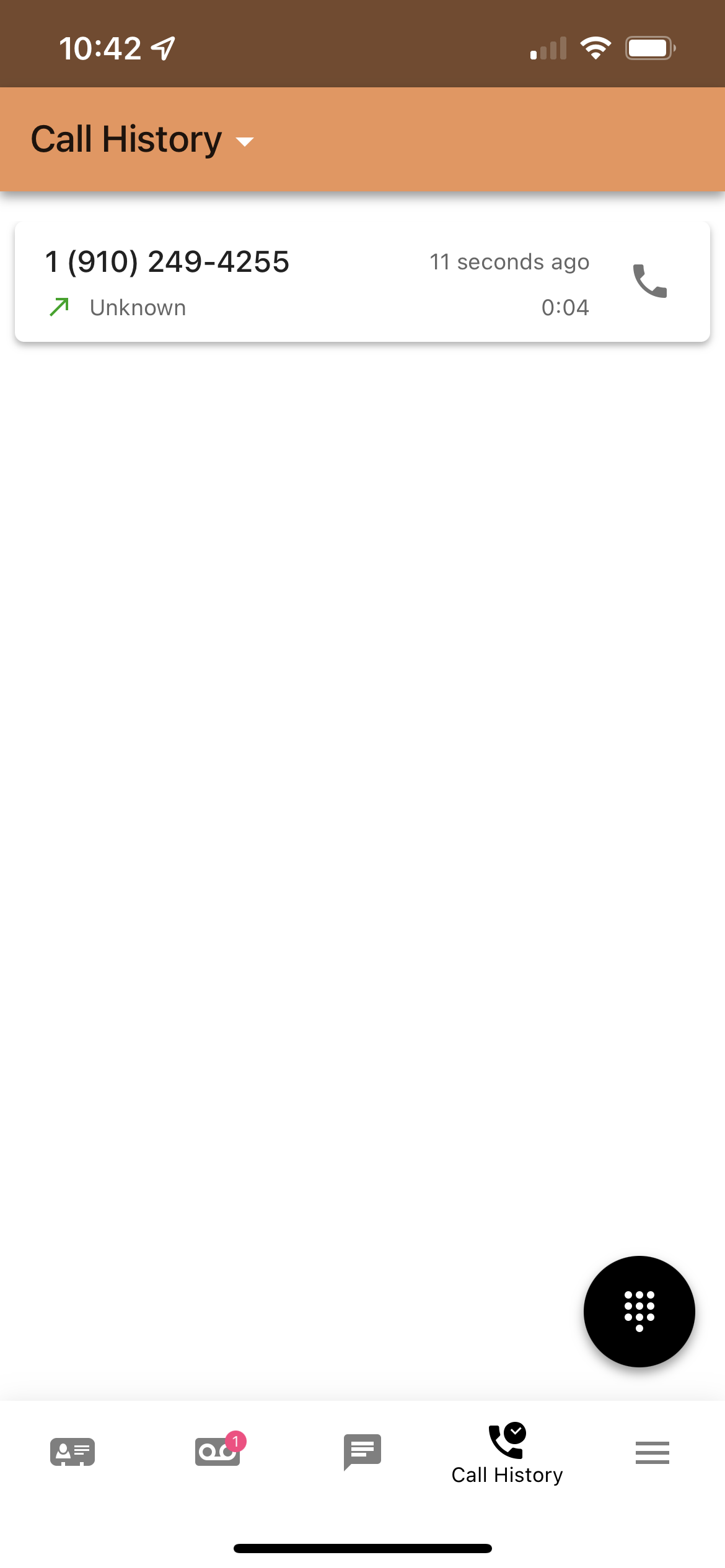 Selecting this option will show you additional menu options.

This option allows you to change your Answering Rules on the fly. For additional information in regards to answering rules, please view Section 5 within our Basic User Guide
here
.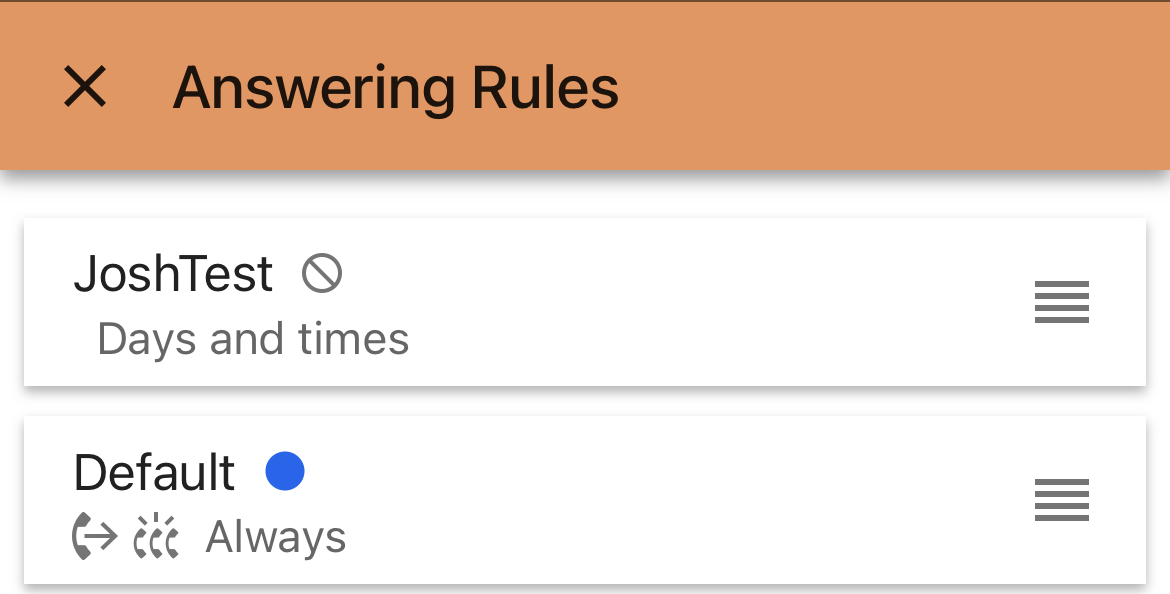 This option allows you to record your Voicemail Greetings and select the primary. This is useful if you had time off or a holiday.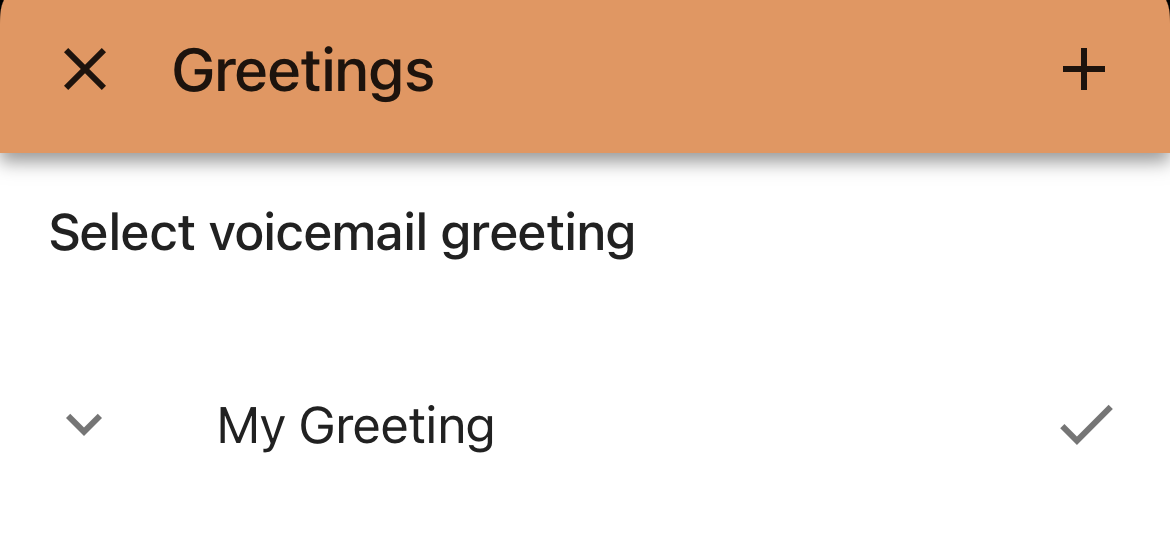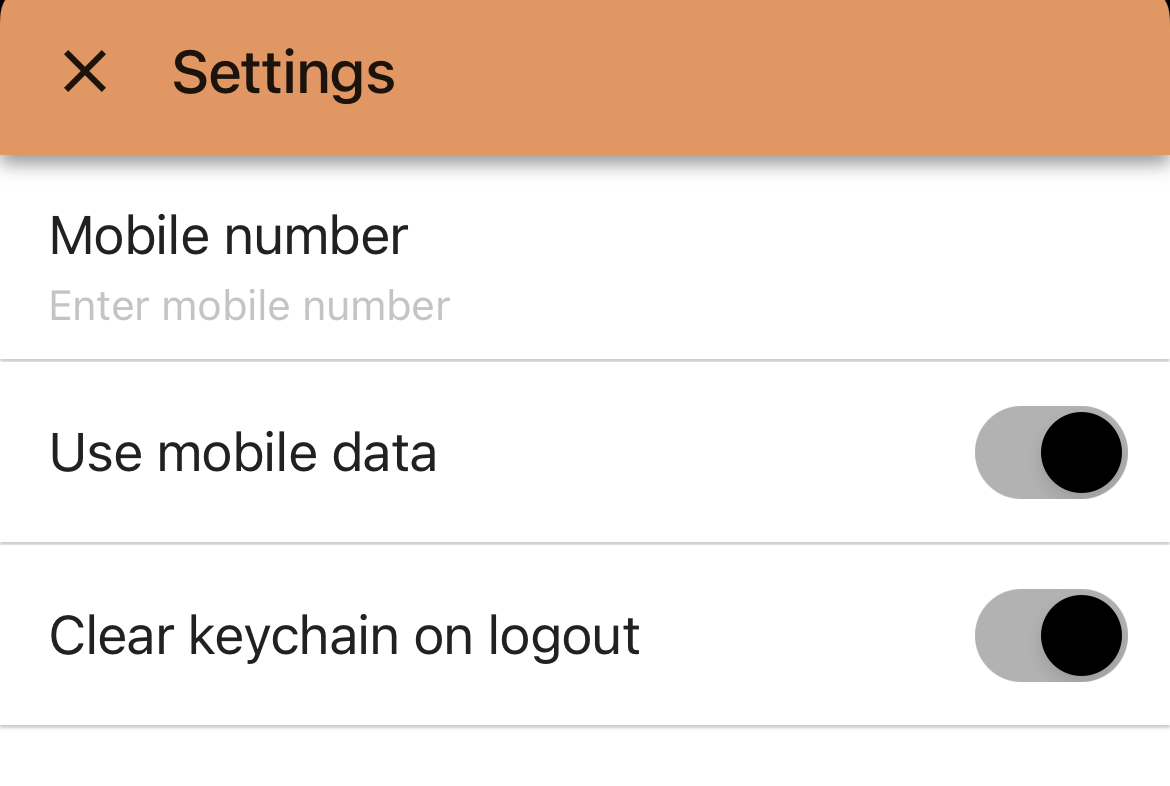 You will be greeted with the following options -
a. Mobile Number - Where you can enter your current Mobile Number so you can transfer calls to it.
b. Use Mobile Data - Activate if you wish to use Mobile Data (Fees/Data may apply).
c. Default Calling Method - When in the TIPS App, use TIPS Mobile or your Mobile Phone.


Call Screen

When you are on a call, you are greeted with the screen depicted below. This will allow you to mute, add a call, transfer and switch between your desk phone or mobile phone.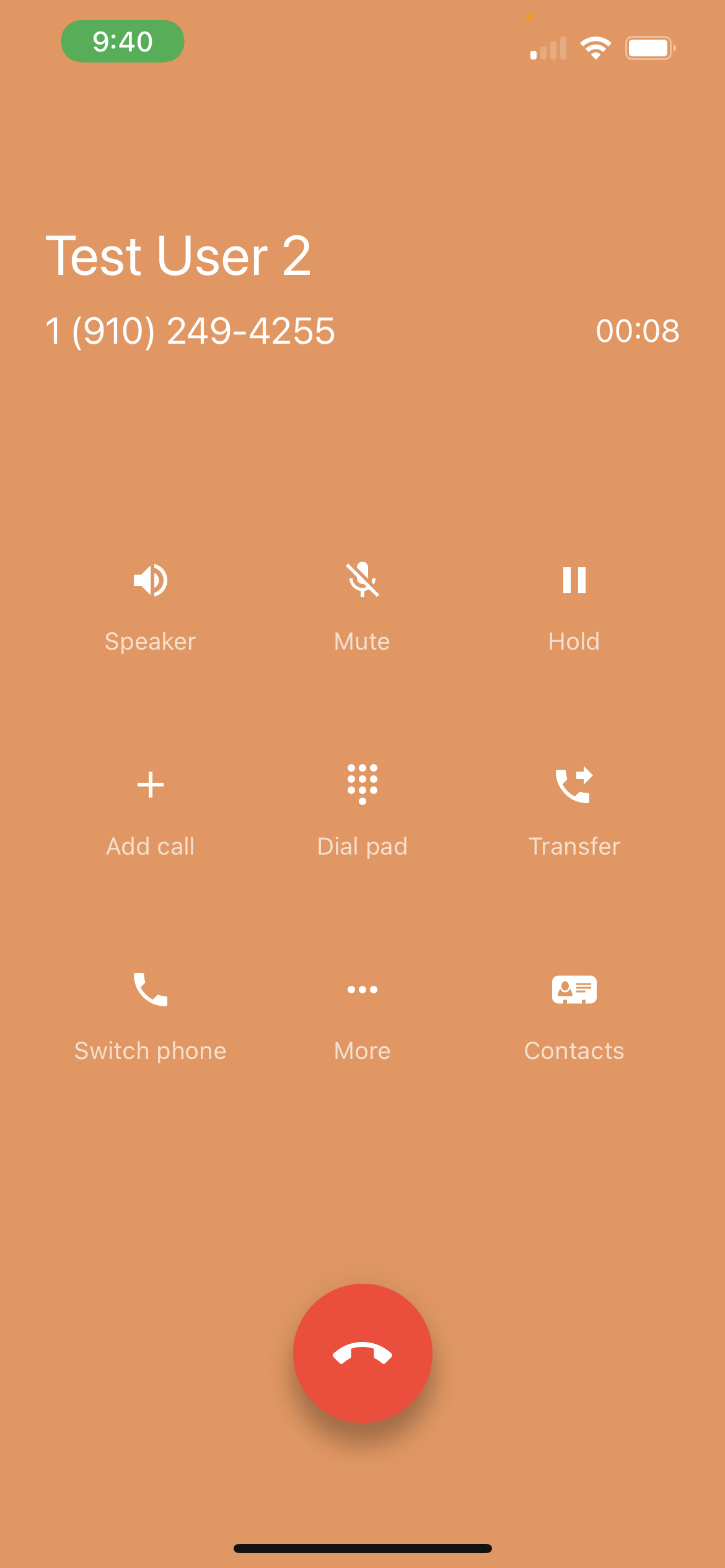 Transfer a Call
- Select Transfer, choose between choosing a contact or dialing a new number.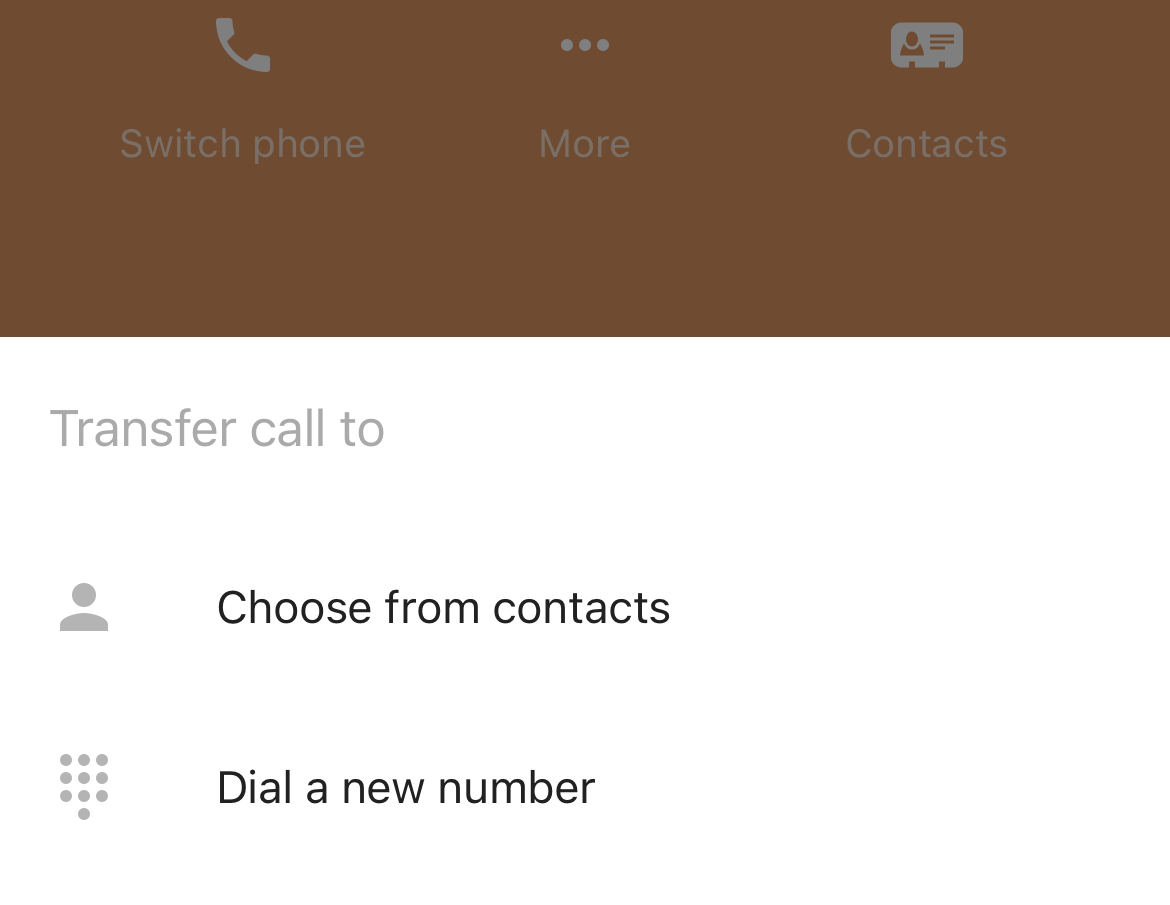 Switch phone
- Allows you to switch phones assigned to your user (mobile and desk phones).